And now time for our feature presentation of Leave No Doubt, brought to you by the Sports Sim Network.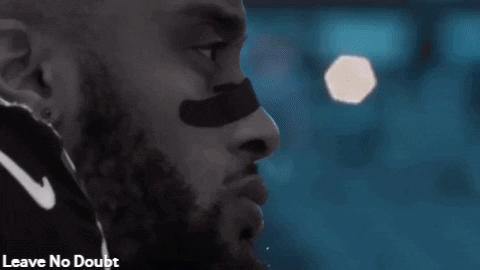 "And with the loss, the Memphis Mambas have been eliminated from postseason contention," explains EFL announcer Tom Heyman. A local radio host raises his voice in exceeding frustration, "And here we are again, on the outside looking in, second class in the EFL. How much more can we take?!"

"I put this on me," the voice of Mambas quarterback Martin Isaac is heard in a post-game press conference, addressing the disappointing season. "It's on all of us as a team, but I can promise this isn't the end. This is just the start."
"We'll keep fighting to do right by this city."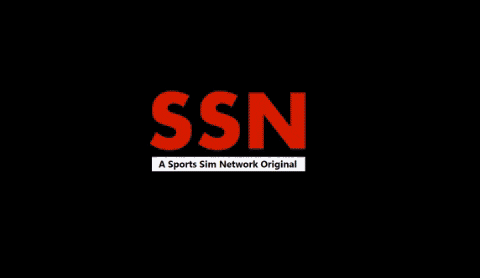 ---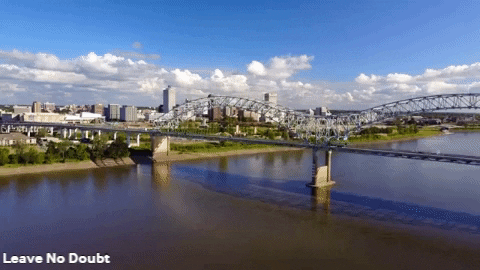 The city of Memphis, Tennessee, home to nearly 650,000 residents, is rich in diverse history that's both hard to ignore or embrace. Once the world's largest markets for cotton and lumber, the previous unofficial capital of the antebellum south has had a long, hard road to present day. Built on the backs of unpaid laborers, from the civil war to yellow fever and through a civil rights movement that played out on it's doorstep, the city of Memphis has aged in difficult conditions that have molded the populous into who they are today. It has been through that especially harsh development of character that cultural symbols have taken root across America, such as the internationally prominent barbecue scene and of course the creation of blues music and further development of today's hip hop. For a city with such a tumultuous background it's not easy to accept, or hard to understand, why the country has always kept Memphis at arm's length.
The same can be said for its football team, the Memphis Mambas.
Once celebrated for making the list of inaugural franchises for the upstart Elite Football League thirteen years ago, Memphis has endured the toughest of histories in the league's short existence. For the first nine years, the then-named Memphis Bandits won a total of 47 games, lost 79 and never achieved a season above .500. Following a third consecutive 6-8 campaign, it was announced in the Season 10 off-season that the Memphis Bandits would be disbanded and the franchise relocated 642 miles north to Madison, Wisconsin. A city that loved and identified with its scrappy team was in mourning.
"It was wrong what they did to our city," shares local businessman Raj Henson, who has owned a barbecue restaurant that has been in his family for 44 years. "They didn't expect we were going to fight back. They thought we had given up on em, but we never give up here in Memphis. Never give up."
A year later, the EFL was in the market for expansion and the city made a compelling, public argument for the return of their beloved football team. The campaign was simple.
"Let us finish what we started"
In Season 12, a year after returning professional football to Memphis, the newly named Memphis Mambas took the league by storm. For the first time in team history, Memphis would finish the season above .500, ending the year with a 31-24 victory over longtime rival Miami and punching their ticket to the EFL Playoffs. Their first-round opponent would be poetic one, a showdown with the city who had taken their team, the Wisconsin Brigade. While the Brigade would ultimately prevail, eventually winning the EFL Championship, one Memphis fans feel was taken from them, the Mambas had represented the city with the grit and determination that only Memphis residents could truly appreciate.
This year, the Mambas embark on a new journey, one with pressures only felt by those close to the organization. After a down year in Season 13, in which Memphis underachieved with a 7-7 record and missing the playoffs, the Season 14 team is on a mission to rewrite the narrative of their team, and city, to all of those who doubt their legitimacy.
This is Leave No Doubt: A Season with the Memphis Mambas.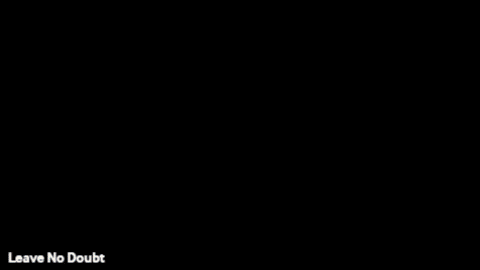 "Eddie, thanks for coming in," General Manager Isaac Bruce stands at his desk from within the Memphis Mambas facilities and greets Head Coach Eddie George, who sets a folder on a round table positioned in front of Bruce's office table and extends his hand. The two shake hands and Bruce circles his desk to meet George at the round table. "How was your vacation?" Bruce asks, as the two sit down and make themselves comfortable. An assistant places a pitcher of water on the table and distributes pens to the two and then shuts the door behind him. George replies "Great! Family is good, it was a nice break. Ready to get back at it. You?" Bruce returns the pleasantries.
"Alright, let's talk shop."
It's been three weeks since the end of the EFL regular season and four weeks since the Mambas last played in a Week 14 drubbing of the eventual champion Los Angeles Reign. It was a good note to end the season, all things considered. The Mambas finished the season 7-7, a far cry from the expectations set by both Bruce and George at the start of the year, and expectations will be even higher in Season 14. "I think we're right there," says Bruce, with no objection from George. "We have the right stuff, we just have to supplement it."
In Season 13, the Memphis Mambas finished 3rd in total offense and 5th in total defense. While the third-place finish in offense may seem disappointing following a first-place finish in S12, the Mambas actually improved their output by 2 points per game. The problem is, the rest of the league did too. Offenses in the EFL saw a spike in production in S12, thanks to rule changes across the league, and the Mambas have been in an arms race to keep up.
The two discuss potential changes to the roster, who they eye in the upcoming draft and which players they expect to be on the bubble as mid-day darkens into night.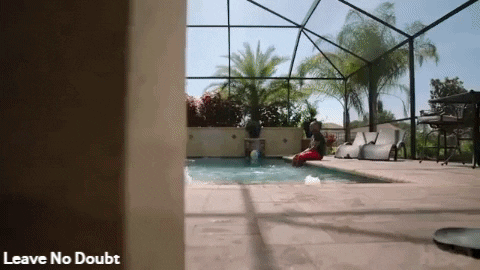 For receiver Terrence Fitzgerald-Cruz, the off-season is a welcome break from the grind, where he spends most of his time at his Florida beach home. "Throw it here, throw it." Fitzgerald calls out to his son, Niko. Fitzgerald-Cruz makes the catch as the ball touches the water and his wife jokes that the pass fell incomplete. In his first three seasons for the Mambas, Fitzgerald-Cruz has been a bright spot for the organization, completing 1,000-yard seasons in all three years. As a rookie, he led the entire league with 100 catches and had over 1400 yards receiving. In Season 13, he saw a drop in production, catching just 76 balls but has eclipsed the 1,000-yard mark each year. Last year, he saw a decrease in touchdown production, with just 3 scores.
"My first year, I don't think people game planned for me. They didn't know what they were going to get," says Fitzgerald-Cruz. "I was able to go out and do my thing. That next year was a little tougher. I saw more doubles, more action, but we still performed. Last year was a down year for me, but I feel good. I feel in the best shape of my life."
Back in Memphis, teammate DeAnderson Sabathia Jr. saw no such trouble getting in the end zone, accounting for a league-high 37 touchdowns over the last two years, including 20 in Season 13. Undoubtedly considered the best receiver in the Elite Football League, Sabathia is the epitome of a prima donna receiver. After numerous headaches at the University of Alabama, including one that cost him the #1 overall selection in the Season 6 Draft, Sabathia has carved out a career as a flashy receiver with a penchant for getting under the skin of opposing cornerbacks.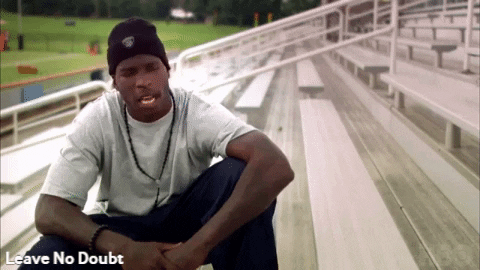 "What these cornerbacks don't understand," exclaims Sabathia, "Is that they can't stop me. They're going to try. That's their job. I respect that, but they have to respect what I'm capable of and what I've been doing. The moment they realize they can't stop me, and the game becomes can they slow me down, then they have a shot at not getting burnt or benched." He cracks a grin in a way that you can't quite figure if he's serious or hamming it up for the camera.
While his antics are tolerated, at best, by the league, he's become very much a polarizing character to EFL fan bases. Either you love him or you hate him. For fans in Miami and Los Angeles, it's a respectful type of hate. For fans in Seattle, it's a mixed bag, as his tenure was short and explosive with the Predators, both on and off the field. For Memphis, it's nothing but love.
Immediately following the 2nd pick of the Season 6 EFL Draft, Sabathia became a fan favorite, tallying three 1,000 yard seasons in his four years before the team was relocated to Wisconsin. Out of spite, Sabathia didn't make the move up north, signing as a free agent instead in Seattle. After his two-year contract with the Predators ran up, and Memphis back in the EFL, it was an easy decision where he'd finish his career.
"I have so much love for this city, you know? What they've put up with. How hard it's been for these fans. When I hit free agency, I thought about some other places, but ultimately I knew I had to come back home and win it for these fans. My family lives in Cali. I have love for Tuscaloosa, but Memphis is home and I want so badly to go out on top here and get Memphis the ring it deserves."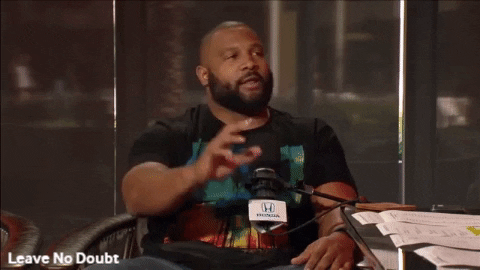 Across the country, just 12 miles north of where Carl Lemington helped the Texas Longhorns win their first NCAA Championship, the star linebacker does an interview with SSN Radio about the riggers of the game and watching his son grow up and play in high school.
The hosts asks about his son, Rock Lemington, who was recently recruited to play for his former coach Doak Grizzly, now at the University of Southern California. "It's funny," Lemmington begins. "When I played for Doak, I thought, man I never want to see this guy again in my life. He was tough. Then I realized what all he did for me and I've stayed in touch. Fast forward to today, I'm an old man, and I'm blessed to still have that relationship and watch my son go play for a man that I'm essentially saying 'okay, now you take over.' It's hard to do that, as a parent, as a player who wants the best for his son, but at the same time I think Doak is the perfect man for the job."
"How do you feel the game has been on your body?" asks the host. Lemington replies "Honestly, I think it takes a toll on you throughout the season where you feel progressively worse as the games add on, so by the end of the thing you have these seeds of doubt start popping up like 'How long can I continue to do this?' Then he off-season comes, you spend time with your family, you recuperate your body and by May the only thing you want to do is go out and play ball again. That's where I'm at right now, I just want to go play ball."
Lemington will likely play his final season in the EFL in Season 13, one that will assuredly place him in the Hall of Fame when its all said and over with. As the heart and soul of a defense that will need to make major strides to contend in an increasingly competitive Eastern Conference, his swan song may need to be his best performance yet.
The sun sets on Memphis as Isaac Bruce and Eddie George wrap up their meeting, the first of many as the Season 14 campaign unofficially begins. For the coaching staff, the work begins now. The scouting department has been working since last year, searching diligently in preparation for May's EFL Draft. For the players, it's the final stretch of vacation before camps begin and the grind of another regular season sets in.
"We have lots to do," says Bruce as he closes his binder and slides his pen in his shirt pocket, standing up and giving a light hug to his head coach.

George replies "It's time we step up to the challenge. No more excuses. It's now or never."